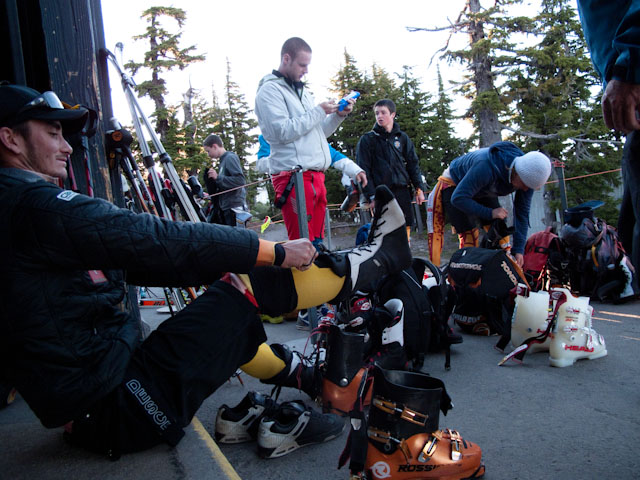 First in line for the mile.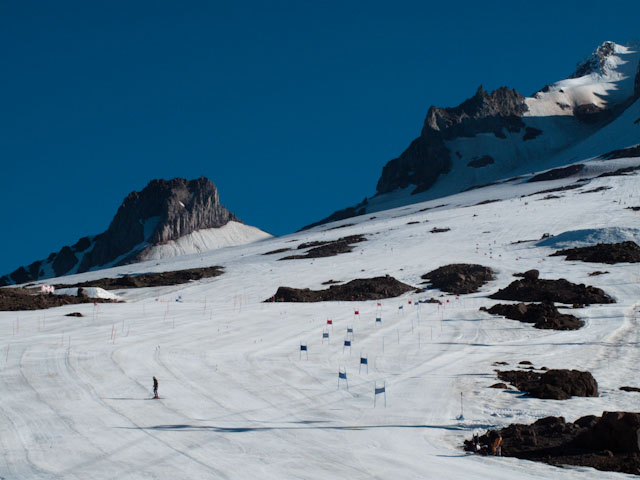 West Celebrity, our space.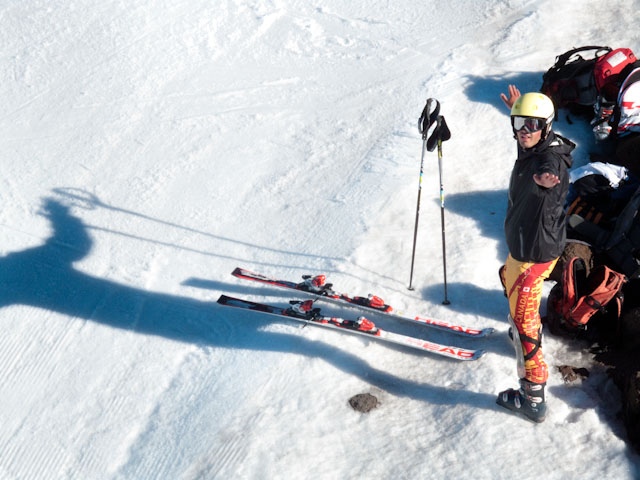 Ford warms up.
Top of the course.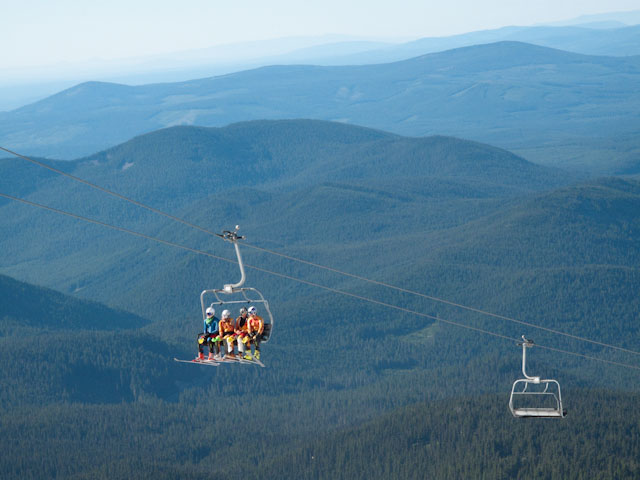 Looking out of place.
Volcanic rock.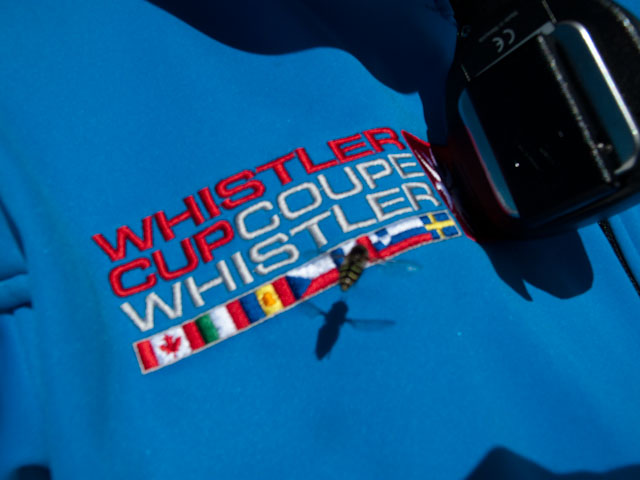 Charles Darwin would most likely be upset with bees that had no stingers, or possibly that is the next step, and we have witnessed evolution, a future with no bee stings. Either way, we are happy with the situation because there are a lot of these little fellows.
Snow spiders? Another huge leap forward?
The legendary Huckleberry Inn.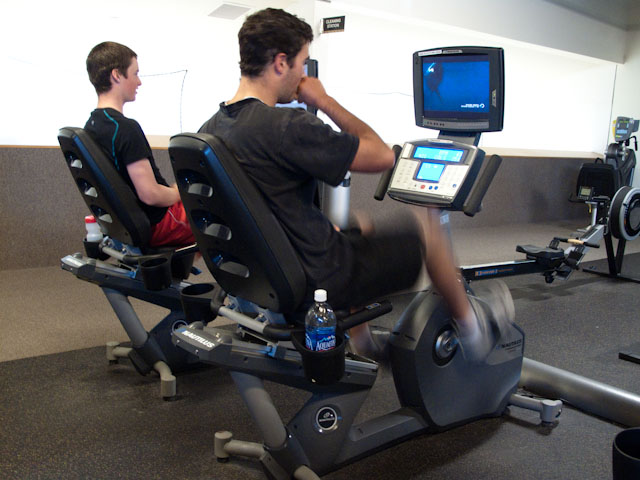 TV time.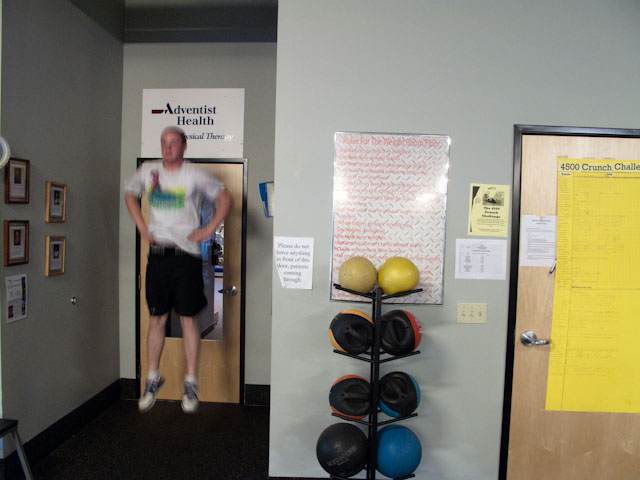 Tyler myotests.
I hope the donut makers are as determined to as good a job as the painters. That would be quite a donut.
Men cooking food for men.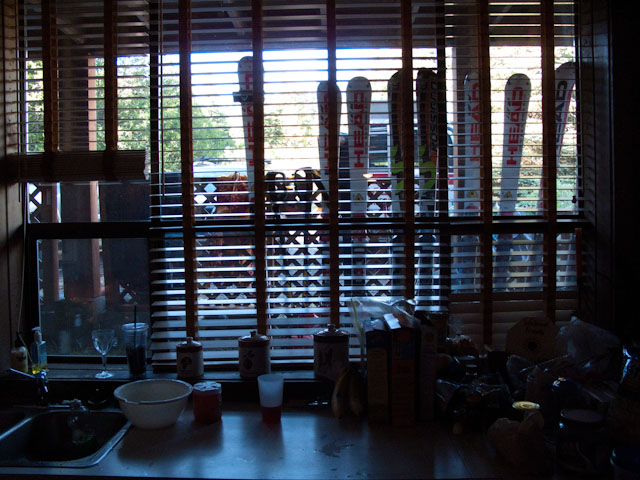 Our kitchen.
Skis, computer work, muscle rolling, bbq sauce, crib. Its called getting along in close quarters. Its what we do.