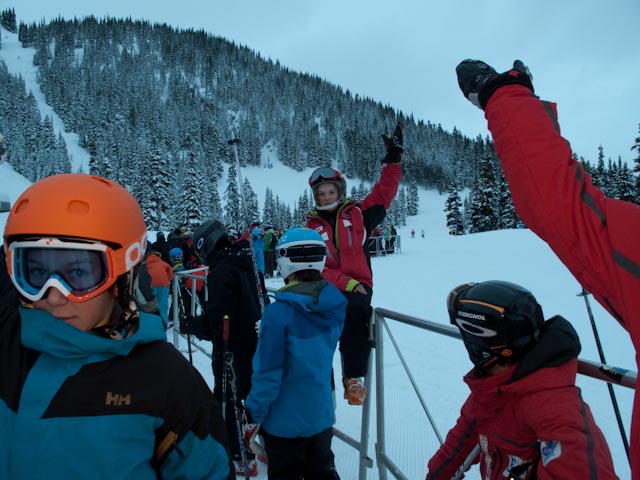 Jack and the boys cruising for chicks.
Success.
Emma S on a rain soaked west coast super-g.
Early morning peak.
Kayla and Jamie take shelter from the wind.
Early setting.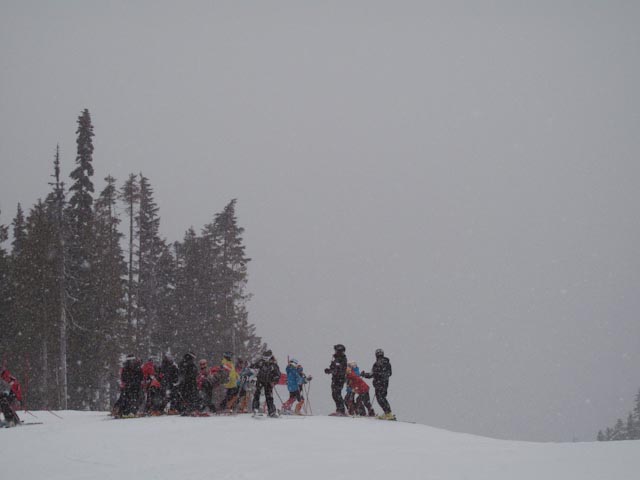 Inspection.
Thursday afternoon, the storm arrives.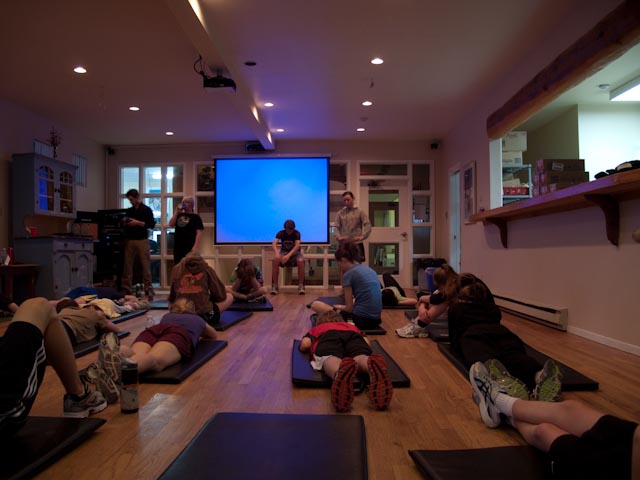 Video, stretch, core, home.
Friday 6:40 AM.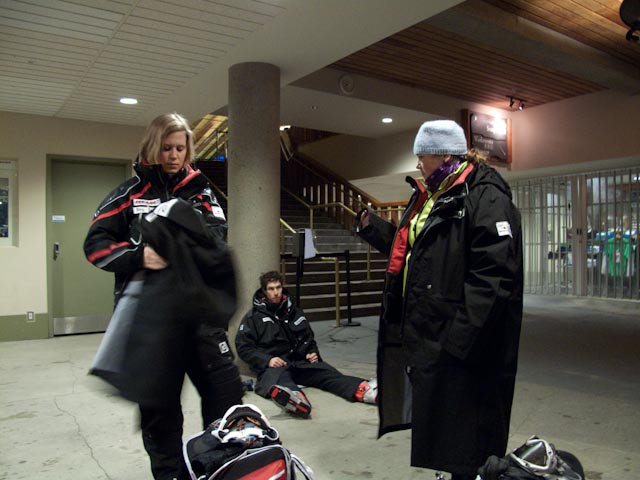 8 AM, Stand by begins, and I start to think about how to bottle and sell Jamie's enthusiasm.
9:15 AM, Prisioners of the roundhouse.
10:30AM Stocking up on juice boxes and cookies before the net pulling fun begins.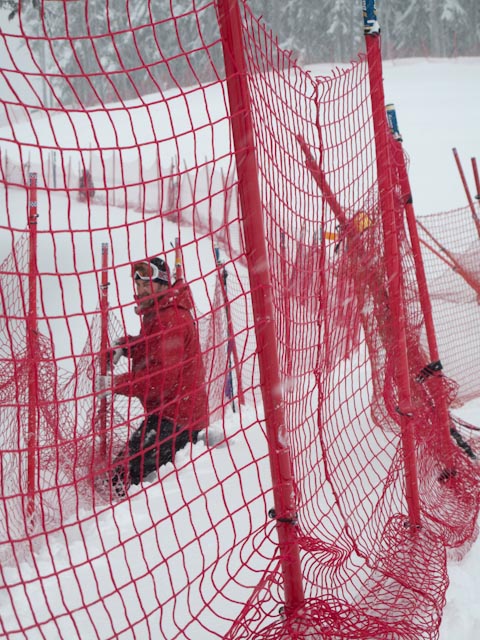 Chief of Course, Eric Pehota, camouflaged in his natural environment.
Kayla and Natalia enjoying the waist deep snow.
Saturday morning.
Emma and Charley hand out bibs.
A bit of hard work and everything turned out fine.
Hello Inspectors.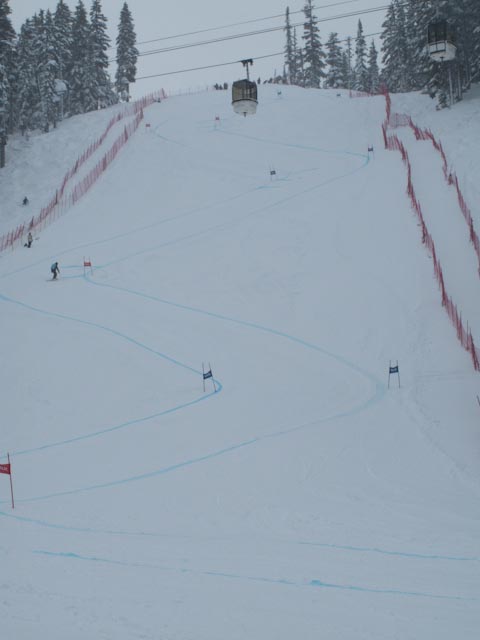 Raven pitch on Sunday.
Storms back on monday.