Sleet/wet snow on the first lift.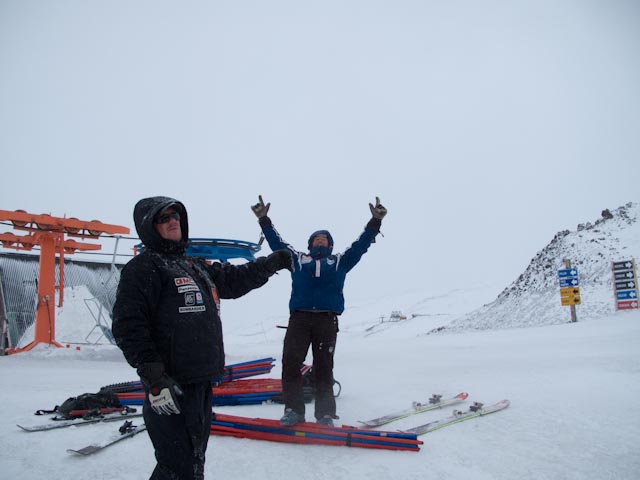 Top of the second lift. 2 people more excited than I.
No big rush.
Don survays the hill with the French, we enjoy a diesel powered fire.
GS Slip.
Impromptu dye.
After 6 runs of GS we hit the poma to run in the speed skis.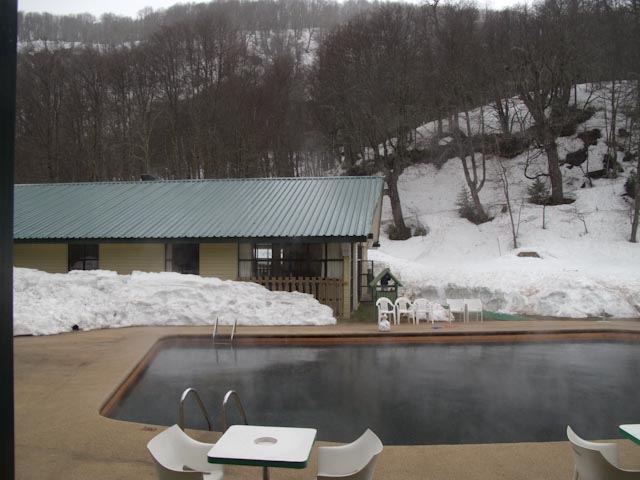 Cold rain and a hot pool.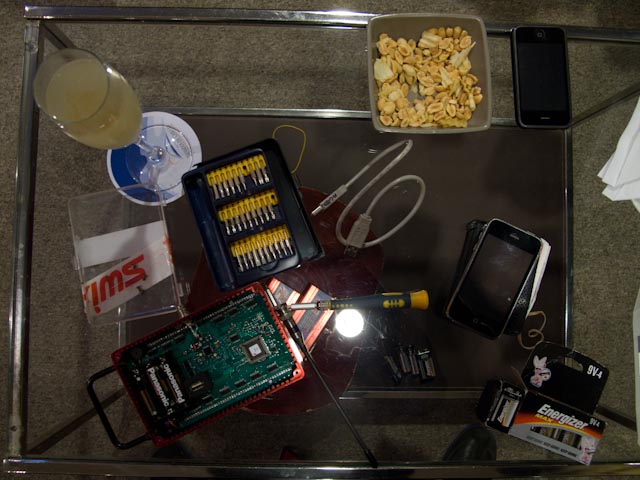 Repairs.